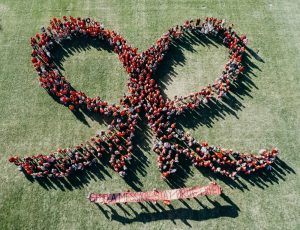 The Botetourt County Board of Supervisors passed a resolution in support of Red Ribbon Week from October 22-28 at the September meeting.
The resolution reads, for the 31st year, citizens of the Roanoke Valley and surrounding areas are asked to take a stand against drug use and risky behaviors through the observance of Red Ribbon Week.
RAYSAC (Roanoke Area Youth Substance Abuse Coalition) and Blue Ridge Behavioral Healthcare requested the Board of Supervisors to proclaim October 22-28 as Red Ribbon Week.
Some of the events scheduled for the Roanoke Valley include:
Participation of elementary, middle, and high schools in awareness campaigns using this year's theme "Be Kind to Your Mind, Live Drug Free!" This will be an opportunity for schools to raise awareness about the dangers of and health risks associated with substance abuse, as well as ongoing issues related to mental health.
RAYSAC sponsoring valley-wide Red Ribbon Week contests and awards for schools, with in-school trophy celebrations with the winners to celebrate their programs.
The community at large will be encouraged to support the essence of Red Ribbon Week.
~ Fincastle Herald staff report