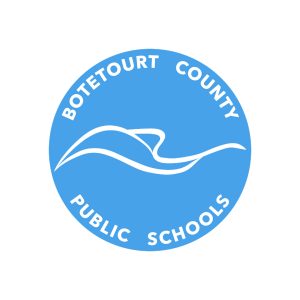 By Matt de Simone
Botetourt County Public Schools (BCPS) Superintendent Dr. Jonathan Russ highlighted initiatives taken by county schools when revealing the BCPS 2022-2027 Strategic Direction Progress Report at the School Board's regular meeting last week.
Throughout the report, Russ explained the initiatives, status, and accomplishments in BCPS's mission to "ensure that all students participate in quality learning experiences necessary to grow, to adapt, and to meet the challenges of responsible citizenship in a changing global society."
Some of BCPS's initiatives include providing a consistent approach to K-8 literacy, enriching curriculum with real-life experiences, providing new personal growth opportunities and professional pathways, publicly sharing their progress and telling their story, increasing students' access to technology, and developing a plan to provide safe, modern, and learning-focused facilities.
Russ announced a new survey provided by BCPS for community members and parents to start the conversations relating to where the school system moves forward as it relates to facilities and buildings.
"This survey is to get the interest of our community members," Russ stated during the meeting. "We (BCPS) will not make decisions just based on this survey. There will be lots of discussions as we move forward– lots of meetings. We are not going to make decisions on buildings whether that be building new buildings or closing current buildings. We're not going to make those decisions without community input, without public hearings– people will have their opportunity to express their wishes.
"I've seen this in many, many divisions. I've seen how it can go. I'm just going to ask that we work through this with patience, that we work through this professionally. We're all in this for one reason and one reason only and that is to give our students the best education possible while they're a student at BCPS. I know emotions will be high. I know opinions will be sometimes loud.
"These are decisions that are tough… decisions that, again, if we based them on what's best for kids, I think we're making the right decision. There's no way everyone will be in agreement with any decision that is recommended. These are big time. I just want our community, our school system, our parental support to remain as high as it has. We have a great thing going here and I think we can get better."
A Google Form survey was made available last Friday and can be accessed by visiting https://www.bcps.k12.va.us/anouncements/community_input_survey.