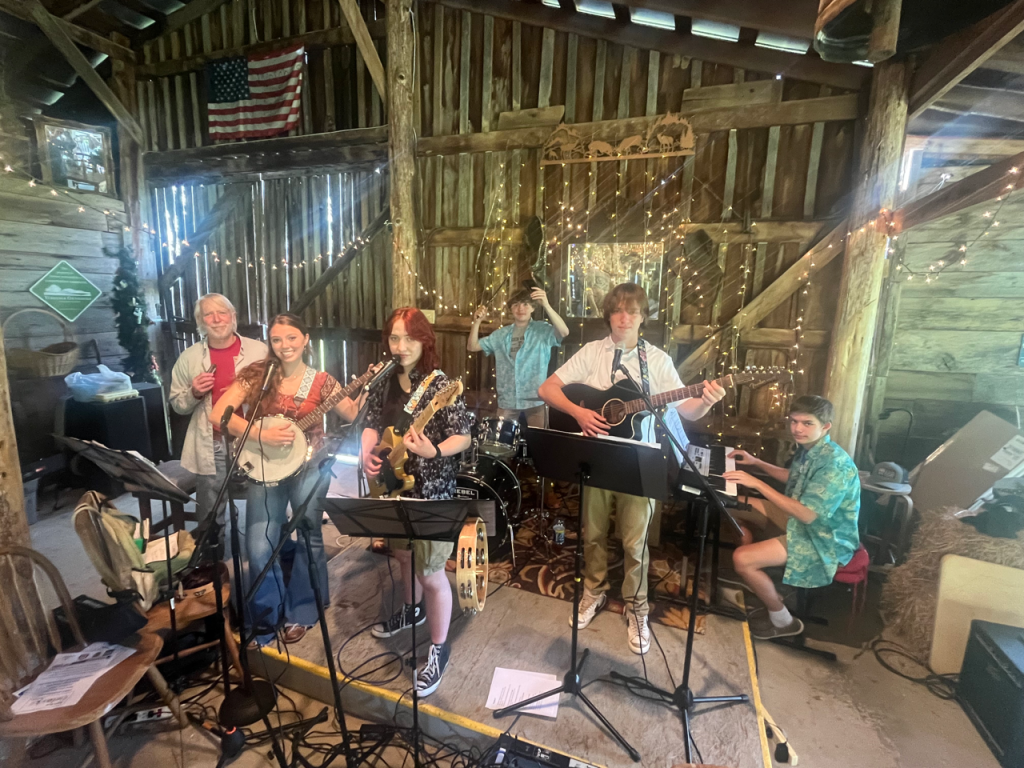 This Saturday, May 13, will be a big day at the Blue Ridge Vineyard near Eagle Rock. As previously announced, the Eagle Rock Ruritan Club is sponsoring the first Eagle Rock Science Fest beginning at 11 a.m. The festival features events of interest for all ages. The club invites everyone to check it out. Lunch will be available for purchase on sight.
One of the exciting things to look forward to is the debut of a brand-new band, Buddy and the Black Jacks. This group has been rehearsing for the event for several weeks now. Attendees will not be disappointed sitting back and enjoying the harmony of voices and musical instruments from theses talented young people, augmented by Joel Branscom on the harmonica.
Pictured on the rustic stage at Blue Ridge Vineyard are members of the band (from left) Joel Branscom, Grace Eakin, Alexa Joblonski, Nathan Eakin, Bryce Branscom and Will Jackson.
Come on out to this community event at the Blue Ridge Vineyard this Saturday.
~ Eagle Rock Ruritan Club