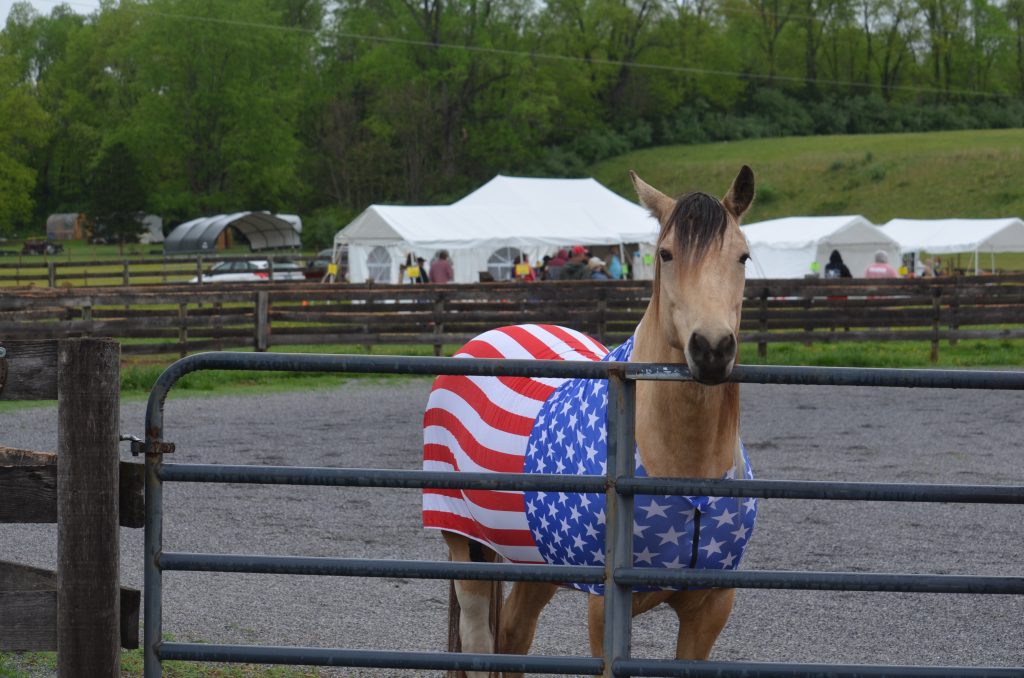 By Matt de Simone
New Freedom Farm, a nonprofit organization founded by Navy veteran and forensic nurse Lois Dawn Magill in 2016, held their fifth annual Freedom Fest in Buchanan last weekend. The event is an annual fundraiser for New Freedom Farm bringing awareness to the farm's mission of "healing heroes through horses."
Approximately 3,000 attendees enjoyed the two-day event from 26 states and three countries. Dozens of food and craft vendors lined the farm. Attendees enjoyed musical performances and special demonstration of gentling techniques by Mary Miller Jordan of television's "Mustang Millionaire" and her horse, Magic.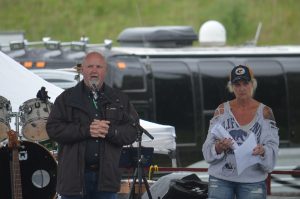 On Saturday, ceremonies were held to kick off Freedom Fest 2023 that featured County Administrator Gary Larrowe welcoming attendees noting how much of an "asset" New Freedom Farm is not only to veterans, but also to Botetourt County. Botetourt County Chamber of Commerce Executive Director Khari Ryder shared thought of encouragement about the event as well.
New Freedom Farm founder/director Lois Magill and WFXR's Mac MacDonald shared a letter sent from 6th District Congressman Ben Cline, who was unable to attend Saturday's and Sunday's festivities. Pastor Pam Szurek of Belvidere Presbyterian Church in Belvidere, New Jersey provided a prayer.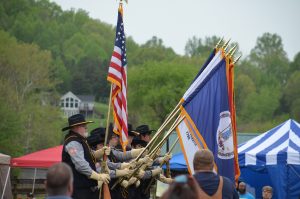 "I want to be sure to thank the local community for all of their support and the volunteers is what really made this entire event happen," Magill said in a recent email. "Save the date next year for a bigger and better (Freedom Fest) April 20 and 21, (2024)."
Please visit newfreedomfarm.org to learn more about New Freedom Farm.