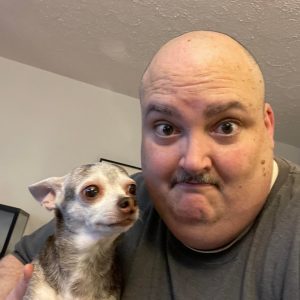 Jantzen Wade Powell, 44, of Blacksburg, formerly of Buchanan, left this earthly realm Thursday, June 15, 2023.
He was preceded in death by his brother, Jason Powell; grandparents, Elizabeth and Richard Sloan and Branson Powell; and fur baby, Nero.
He is survived by his parents, John and Josephine Powell; brother and sister-in-law, Justin and Marie Powell; grandmother, Jean Powell; nephew, 2nd Lt. Nathaniel Gardner; best friend, Brandon Farrow; reptile companions, Alexander, Maple, and Pete; and numerous gaming friends, cousins, and other family members.
Visitation will be held at 1 p.m. with memorial services at 2 p.m. on Saturday, June 24, in the Buchanan Chapel of Botetourt Funeral Home with the Rev. Danny Quirin officiating. Flowers are beautiful; however, the family wishes contributions be made to any local church, Solomon's Mission, or any animal shelter. Online condolences may be made at www.botetourtfuneralhome.com or 540-254-3000.