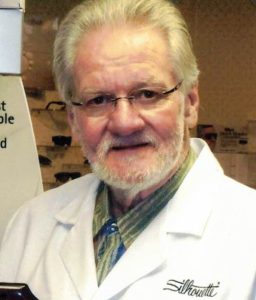 Paul Gray Reavis, 83, passed away June 23, 2023, at his home in Cloverdale, surrounded by family and loved ones.
He was preceded in death by his parents, Paul Higgins Reavis and Minnie Harmon Reavis; foster parents, William Benton Koontz and Bess Lucas Koontz; sisters, Joyce Reavis and Lucy Reavis Arnold.
He is survived by his wife of 62 years, Carole Lakes Reavis; one daughter, Tamara Reavis Hall, and one son, Todd Reavis. He leaves behind four granddaughters: Marci (Nathan) Wimmer, Victoria Reavis, Lily Reavis and Elena Reavis; one great-granddaughter, Lynnlee; two brothers, Herm (Sue) Reavis and Edward Reavis; four sisters, Edna Dillion, Peggy Carr, Jere Bainter, Linda Dochterman; a foster brother, Garland Jones; a special sister-in-law, Sybil Young; and numerous nieces and nephews.
Paul was born in Galax, Va., on October 9,1939. In February 1951 he was placed in the Virginia Baptist Children's Home in Salem. In July 1951 he moved from the children's home to the Koontz farm in Botetourt County.
Paul graduated from Fincastle High School in 1957 and from National Business College in 1959. Paul was credentialed in 1974 as a Virginia State Licensed optician.  He spent 59 years in the optical industry, serving families in Botetourt, Roanoke, and the New River Valley. He owned three optical shops, including Hughes Optical in Radford and in Blacksburg and Reavis Optical in Botetourt County. In 2008 he was named Optician of the Year by the State of Virginia Opticians Association for his legendary expertise and skill. He retired from Vistar Eye Center in 2016.
He and Carole met at a 4-H Achievement Day in 1956 during their senior year in high school. He was a longtime member of Cloverdale Church of the Brethren where they were married on June 25, 1960. Paul and Carole loved to travel. They visited more than 30 countries and toured most of the United States.
Paul will be remembered for his kind heart, sharp wit, spontaneous songs and everlasting generosity. He blessed his family with decades of fond memories and hundreds of stories to share over the dinner table. He was a special Husband, Dad, and Papa who always made his family feel loved and supported. He will be truly missed.
The family will receive friends at Oakey's East Chapel on Thursday, June 29, 2023, from 4-7 p.m.  A celebration of life will be held at Cloverdale Church of the Brethren on Friday, June 30, 2023 at 11 a.m. with burial following in Old Dominion Memorial Gardens. In lieu of flowers please consider a donation to Cloverdale Church of the Brethren. A special thank you from the family to Marylou and Maggie from Gentle Shepherd Hospice for their help in caring for Paul.