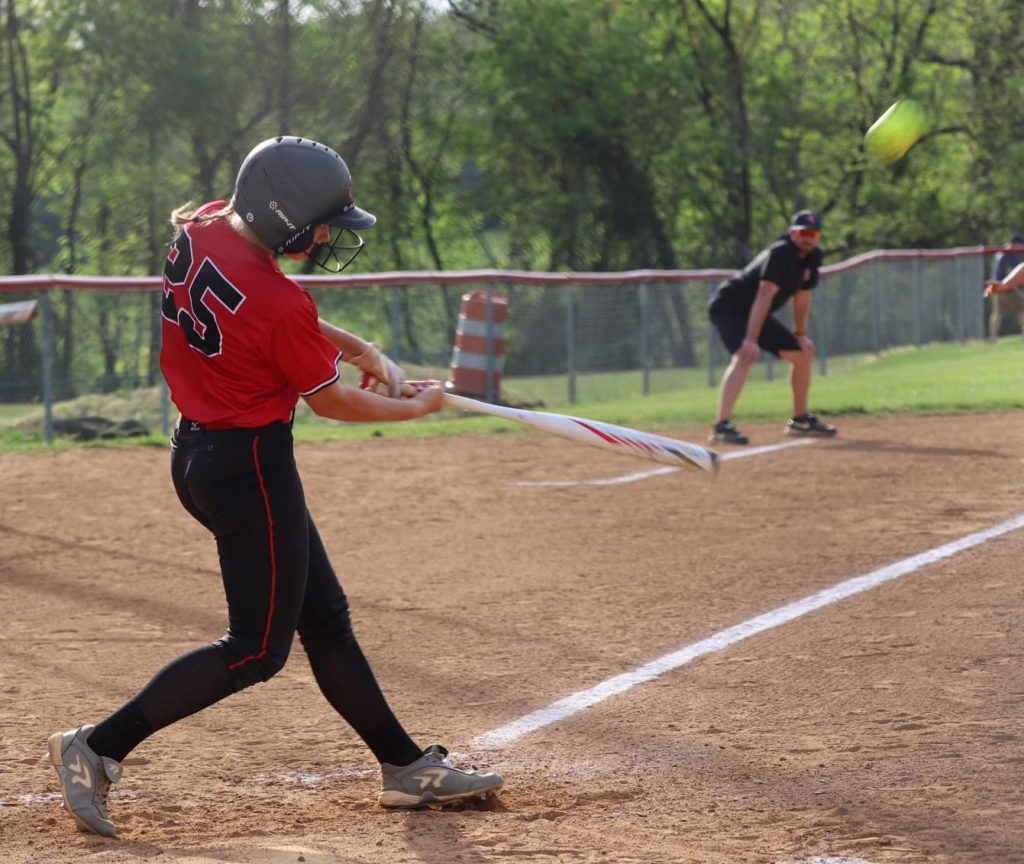 After being knocked from the ranks of the unbeaten the James River girls dusted themselves off and beat Radford and Patrick Henry to improve their overall softball record to 10-1.
Last week in Springwood visiting Carroll County scored two seventh inning runs to get a 3-1 road win at James River in a battle of unbeatens. With the win Carroll improved to 7-0 and River lost for the first time this season after opening with eight wins.
The Cavaliers scored an unearned run on a hit, a walk, and two Knight errors in the top of the first inning. The score stayed 1-0 in favor of the visitors until the bottom of the sixth inning.
In the home half of the sixth, Lexi McCullough led off with a single down the third base line into shallow left field. Elly Lackey sacrificed McCullough to second base. Austyn Moran then doubled into the left field corner, scoring McCullough to tie the game. Courtesy runner Caitlyn Downey was stranded at second as Carroll pitcher Emma Leath fought back to retire the next two hitters.
In the top of the seventh, a Maci Smith single, a Kalee Easter double and a James River error led to two runs to put the game away for the Cavaliers. The Knights went quietly in the bottom of the seventh.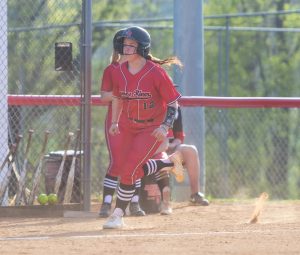 Moran scattered five hits, struck out five, and walked three. She did not give up an earned run. Leath also allowed five hits, striking out a season low five batters, with no walks, and one earned run.
"This was a highly competitive game between two good teams that fought hard to win," said River coach Steve Austin. "It was a pitchers' duel with almost identical stats that wasn't always pretty. They were just a little better than us tonight."
On Friday at home the Knights bounced back with a 5-4 win over Radford. Leading 4-3, the Knights increased their lead to 5-3 in the fourth inning on consecutive singles by Sydnee Breeding and Cloey Joynes, a sacrifice bunt by Abbie Wilson and a Downey RBI groundout.
Radford cut the lead to 5-4 in the sixth but the Knights were able to hang on for the Three Rivers District win. Moran allowed only five hits, and one earned run, while striking out seven.
On Monday the Knights played their third straight home game and Moran was stellar on the mound as River shut out visiting Patrick Henry, 5-0. Moran ended up with a two hitter, striking out nine with no walks. She had a perfect game thwarted after five and two-third innings on a catcher's interference call.
Elly Lackey had a big day at the plate with a triple and two-run homer in her first two at bats. She added an RBI double in the fifth inning and scored three runs in the game, missing a chance at hitting for the cycle by the lack of another at bat. Moran had three singles and two RBIs and Jenna Pugh had a single, a run scored, and two stolen bases.
"This was one of our better games in a while," said Austin.
The Knights were scheduled to play at Alleghany on Tuesday and Thursday they're on the road again with a non-district game at Rockbridge.