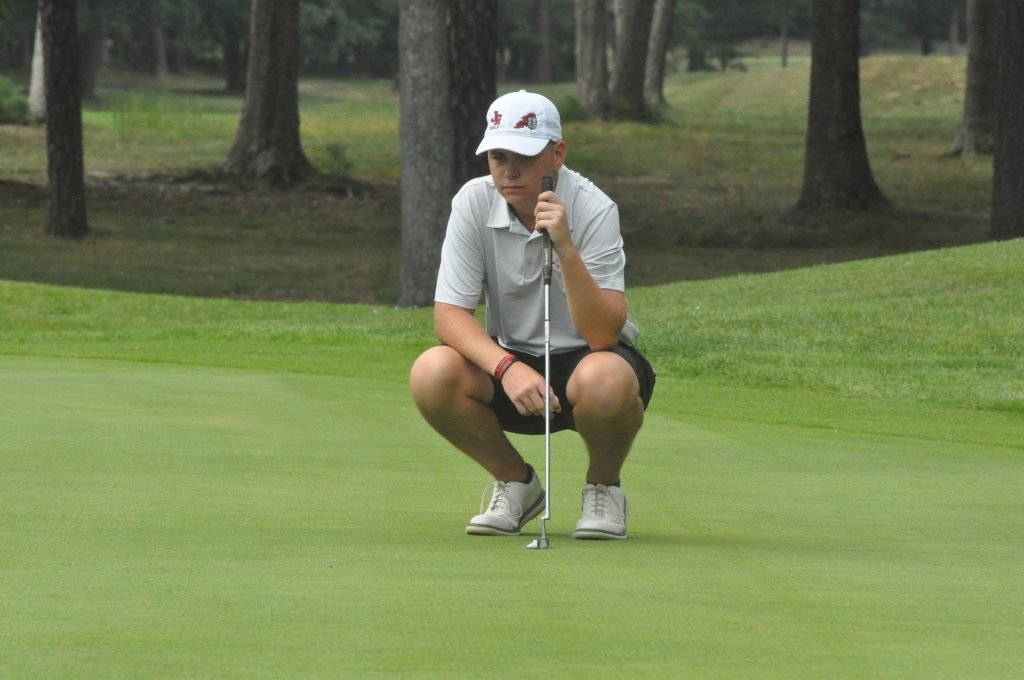 Two Three Rivers District golf teams, Radford and Floyd, advanced to the Class 2 state tournament by finishing one-two in the Region 2C tournament at the Great Oaks course in Floyd Monday. James River's Dylan Hicks qualified as an individual.
Radford shot a team score of 318 to win the region and Floyd was runner-up at 322. River shot a 346, led by Hicks who shot a 79. Also scoring for the Knights were Mason Gilliland at 87 and Landon Bolling and Haden Parker both shot 90. Medalist was Isaiah Cantrell of Floyd with a 75.
There were six teams in the tournament, and Three Rivers schools took the top five spots. Patrick County was fourth at 351, Glenvar shot 374 and Chatham came in at 401.
A dozen other golfers played as individuals from Region 2C teams that did not qualify in their sub-region round. The top three players on Monday not on Radford or Floyd also qualified for state and Hicks' 79 was the best score not from those two teams.
The Class 1 and 2 state tournaments will be held at Great Oaks in Floyd on October 9 and 10, with the Class 2 tournament on the 10th.