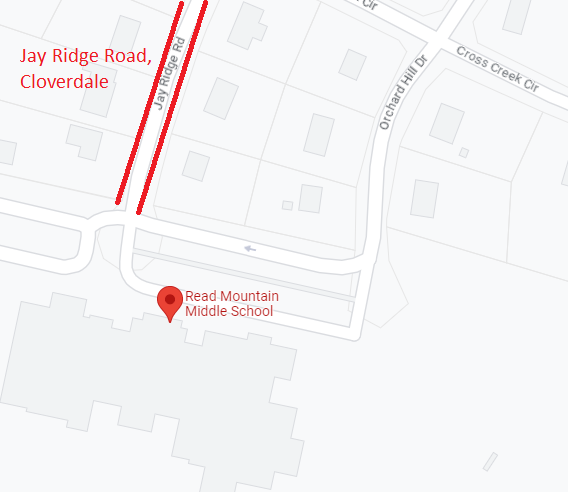 By Matt de Simone
During the committee report period of last week's Botetourt County School Board's regular meeting, Valley District School Board member Tim Davidick talked about meeting with Botetourt County officials, Fire & EMS, and VDOT about the "challenge" of parents picking up Read Mountain Middle School students on Jay Ridge Road in Cloverdale.
At last month's Board of Supervisors meeting, a Cloverdale resident spoke during public comments about the issues of cars of parents waiting to pick up students, lining Jay Ridge Road when school lets out, disabling residents of being able to leave their homes and causing potential dangers in case of emergencies where rescue workers need to access homes, or residents who need to leave their homes.
"For years, there has always been a challenge with students being picked up by their parents and it's caused a traffic jam in that area," Davidick said. He noted that residents of Jay Ridge are "very concerned" about general emergencies on the road and having to navigate around the traffic.
Davidick and the individuals he spoke with are currently developing strategies and he wants the residents along Jay Ridge Road to know that the traffic issue "isn't something (the School Board) is just passing off." He stated that he hopes to have a solution soon.