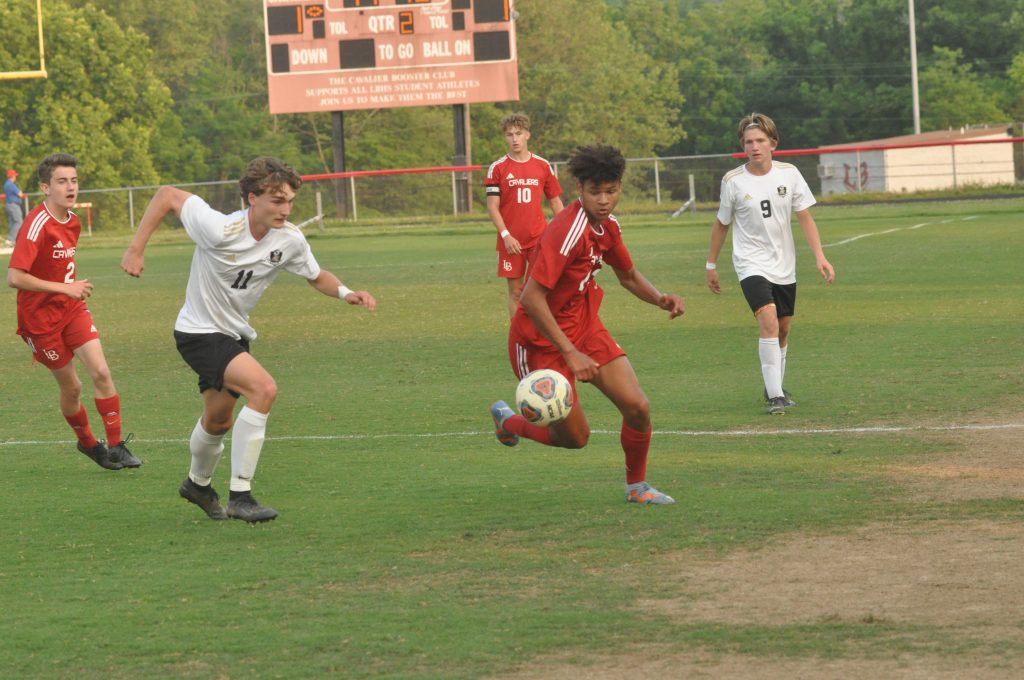 The Lord Botetourt and Staunton River soccer teams met on the Daleville pitch last week in a Region 3D quarterfinal soccer game, and it took overtime to decide a winner. Unfortunately for the home team, the visiting Eagles prevailed, 2-1, on a penalty kick in the third overtime.
LB scored first in this game when Hunter Atkinson headed one in off an Andres Barroso corner kick. The Eagles drew level with a goal shortly thereafter and that's how it stood at the end of regulation.
After two five-minute overtimes nothing was settled, resulting in a "Golden Goal" overtime period which used to be called "sudden death." The Eagles were awarded a penalty kick in that period which they converted to end the game.
With the loss LB ended the season at 8-11. Cadyn Bowles was the Cavaliers' lone recipient of first team All-Blue Ridge District honors at forward. Second team all-district went to Will Hall at forward and goalie JB Cook.