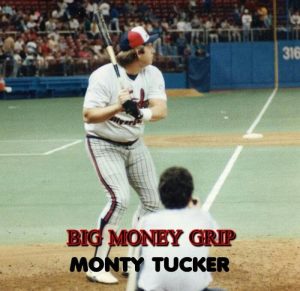 Monty Tucker, one of the most popular athletes ever to come out of Botetourt County, has been inducted into the National Softball Hall of Fame. Tucker was one of nine softball greats enshrined October 28 in Oklahoma City, Okla.
The 42nd Annual Hall of Fame Induction Ceremony was held at the Oklahoma City Convention Center. Honored for their accomplishments and dedication to the sport of softball were slow pitch greats Tucker, Sue (Corcoran Bupp) Ilyes, and Ray Fleetwood; meritorious leaders Doug Lindaman and Jim Craig; standout umpire Joe Massaro; coaching legend John Stratton; Olympian Valerie Arioto and the Sikorsky Aircraft softball team.
"We take great pride in being able to recognize the achievements of the individuals who have had a significant impact on the game of softball," said USA Softball Chief Executive Officer Craig Cress. "The Hall of Fame Class of 2023 is a prime example of the greatness of our game across all levels and categories. We are honored and excited to enshrine these nine individuals into the National Softball Hall of Fame in October."
The slow pitch category increased by three with the selection of Tucker, Ilyes, and Fleetwoot, each of whom demonstrated distinguished careers, including one of the top all-around players in the women's game and two power-hitting legends from the men's game.
Known as one of the top hitters in the 1980-90s, Tucker slugged over 2,000 home runs during his career with over 100 tallied in a single season nine times during a 10-year span, including 413 during the 1987 season. His dominance at the plate earned him four All-American honors and honorable mentions to the 1980 and 1990 All-Decade Teams as well as the All-Century Team.
Tucker is a life-long resident of Botetourt County who makes his home on Brughs Mill Road.