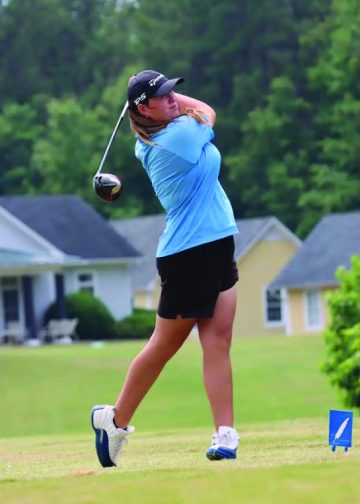 Lord Botetourt freshman Alisa Davidova tied for fifth place in the girls state golf tournament at the Twin Lakes Golf Course in Clifton on October 24. The tournament included girls from all classifications in Virginia and included a very talented field of players.
Davidova shot a one-over-par 73 to tie two other girls for fifth place. The medalist was Katie Vu of Robinson High School, a University of North Carolina commit who shot five-under-par 67. UVA commit Elsie MacCleery of Western Albemarle was runner-up at four-under 68 and Virginia Tech signee Alina Ho of Langley was next at 69.
"Pretty good for a freshman," said Botetourt coach Todd Smith.