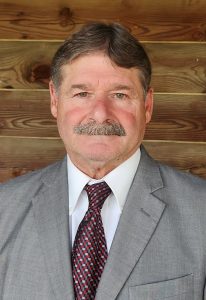 By Matt de Simone
Botetourt County residents took to the polls last Tuesday casting their votes for this year's elections. The election results were still deemed unofficial as the county's election office was still reconciling the numbers at press time.
Last month, County General Registrar Traci Clark noted that there would be expected delays in reporting official results noting the changes in "reporting absentee totals by precinct and the time it takes for the results tapes to run once the polls are closed… There are also several offices that have candidates running write-in campaigns which also increases the time to run the results tapes."  Clark added new reporting software used by the state has also been a contributing factor to the delay.
As results were still being tallied earlier in the week, the margins of victory in all Botetourt County elections saw clear winners across the board.
Current results show that Del. Terry Austin (R) retained his seat in the House of Delegates 37th District, receiving nearly 75% of the county's votes over Democrat Stephanie R. Clark. Republican Chris Head was elected to the 3rd District Virginia Senate seat, winning the election over Jade D. Harris (D).
In the race for Fincastle District supervisor, Brandon Nicely (R) edged out Don Obenshain (I) with approximately 59% of the district's vote. Valley District Supervisor Donald "Mac" Scothorn (R) won unopposed, as did the only candidate for Blue Ridge District Supervisor, Walter Michael (R).
Newly elected Rose Jeter joins current re-elected Councilman Marlon "Marty" Rickman on Buchanan Town Council. Laura Bumgarner, Michael Mansfield, and Vicki L. Abbott were all elected to seats on Troutville Town Council.
Officials re-elected to county offices in uncontested races include: Tommy Moore (Clerk of Court), John Alexander (Commonwealth's Attorney), Matt Ward (Sheriff), Chris Booth (Commissioner of Revenue), Donna Boothe (Treasurer), Matt East (Blue Ridge District School Board member), Dana McCaleb (Fincastle District School Board member), Tim Davidick (Valley District School Board member), Preston Wickline, and Jeff Henderson (Soil and Water Conservation Directors – Mountain Castles District, Botetourt County).