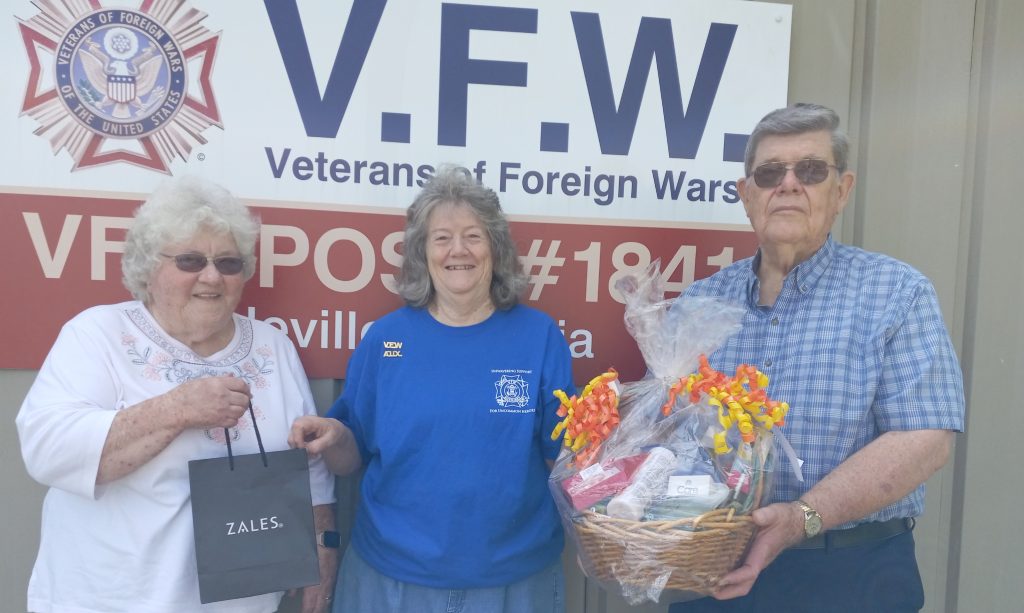 The VFW Auxiliary, Post 1841, had a successful fund-raising project (Home Interior auction, breakfast and lunch) for the benefit of veterans on Saturday, May 20.
Betty Anderson, a retiring Home Interior representative and VFW member, donated over 350 lots of Home Interior merchandise to the VFW Auxiliary for the auction.
The members thank the auctioneers, Loren Bruffey and James Wells, for the great and exhausting job and Loren Bruffey, Jr. for clerical duties.
The VFW and VFW Auxiliary members and their family members volunteered to make the sale successful and fun. Thanks to family members of the Auxiliary's president who traveled from North Carolina and Christiansburg to help with the auction. Food was served and enjoyed from the kitchen volunteers.
A raffle drawing was also held and the winners were Jean Boothe, winner of Zales Jewelry, Marvin Moore, winner of an Avon basket and Becky Crowder, winner of a Home Interior picture.
~ VFW Auxiliary, Post 1841