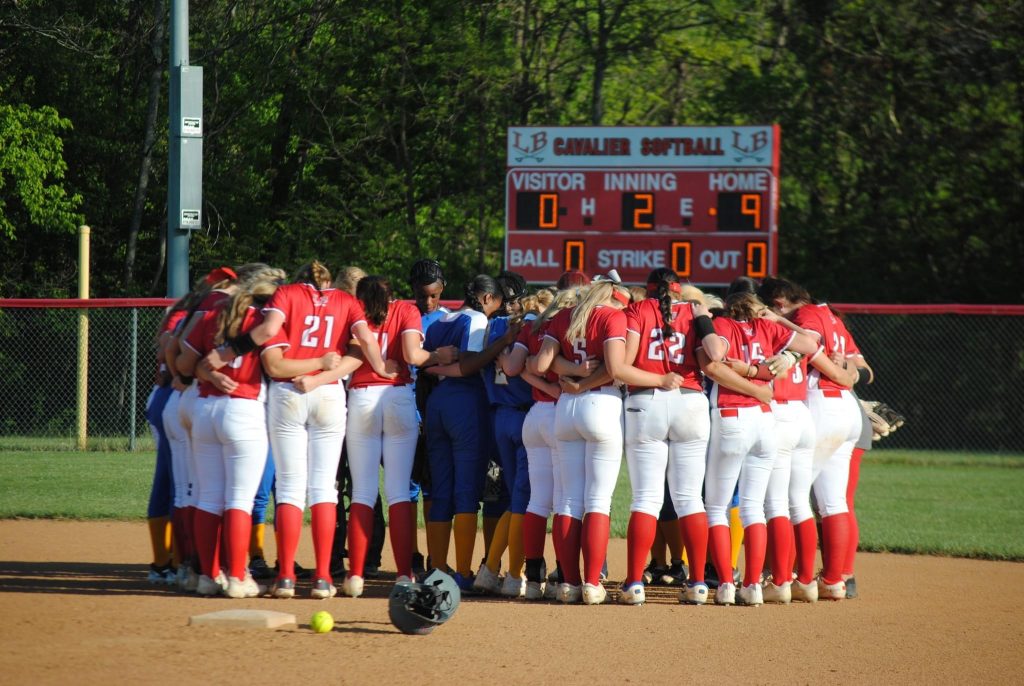 The Lord Botetourt softball team will be in Moneta Friday night hoping to pick up some ground in the Blue Ridge District standings. The Cavaliers are in third place in the BRD and play the top two teams this week, first place Franklin County on Tuesday and second place Staunton River Friday.
Botetourt won two district games last week, starting with a 6-4 win over Northside. Hadley Evans and Riley Shupe had multiple hits and Grace Thomas picked up the win on the mound.
"Grace pitched a phenomenal game for us," said coach Megan Cook. "She did an amazing job hitting her spots and going the full distance for us. This was a fantastic win for us."
Last Friday, Botetourt beat William Fleming, 13-0, as Bryanna Orange pitched a perfect game against the winless Colonels. The most special moment of the game occurred when both teams came together to pray for an injured Fleming player.
"This far surpasses any moment as a coach," said Cook. "I am so proud of my girls. It reminds us that softball is about so much more than a game."
On Monday, Botetourt let a five-run lead slip away in an 11-9 loss at Cave Spring. The Cavs had 15 hits in the loss.
"It was a tough loss but I was proud of our fight," said Cook.