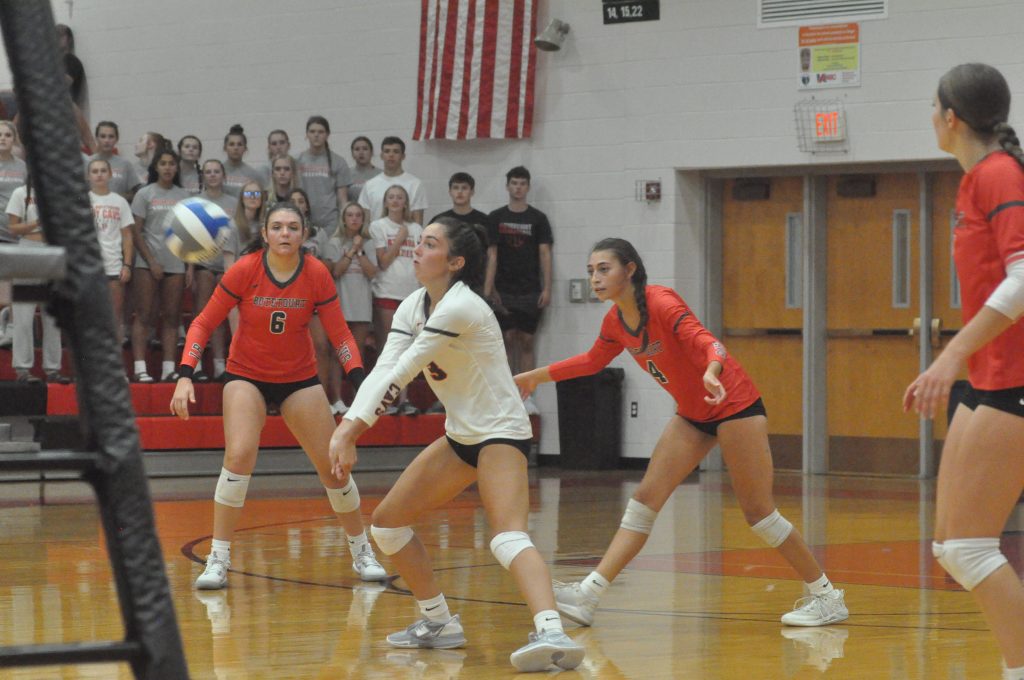 The Lord Botetourt girls won two volleyball games last week to improve their record to 3-1 on the season. The Cavaliers are idle this week before returning to the hardwood at Cave Spring next Monday, September 11.
If Monday's match is anything like the one when the Knights and Cavs met in Daleville last week, it should be a good one. In that match Cave Spring won the first two sets, 25-23 and 25-16, before the LB girls battled back to win the match. Botetourt won the next two to tie things up, 25-13 and 25-17, then won the deciding set to 15 in extra points, 16-14.
Becca Huddleston led the Cavaliers with 15 kills while adding four digs and two blocks. Erica Gergely had 10 kills and 21 digs while Emma Rice had eight kills, five digs and three blockes.
Setter Skylar Morris had a busy night with 39 assists, 21 digs, two kills and a pair of aces. Bria Harvey had 33 digs and Maddie Caron had 13 digs and four aces.
On Thursday the girls traveled to Lynchburg to take on Liberty Christian Academy and they made it a perfect week with a four-set win. Botetourt won the first two sets, 25-20 and 25-16, lost the third set 25-19 but put the Bulldogs away with a 25-18 win in the fourth.
Huddleston again led in kills with 14 to go with four blocks and two aces. Rice and Gracelynn Clark had six kills apiece and Gergely had four. Harvey led in digs with 18 and Morris dished out 35 assists.
After traveling to Cave Spring Monday the girls will host county rival James River on Thursday, September 14.