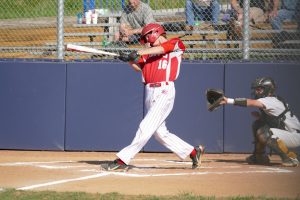 The Lord Botetourt baseball team will take on arch-rival William Byrd Friday night in Vinton in the second of two regular season meetings. LB won the first meeting in Daleville, 1-0, and both teams come into the week at 2-2 in Blue Ridge District play.
The Cavaliers played three games last week and went 2-1, starting with a rout of district patsy William Fleming. LB took a 29-0 win in a game mercifully stopped after five innings.
There were plenty of good stats to be had in Daleville, as Noah Leonard had three hits and Ethen Deschambault, Jackson Smith, Noah Donaho, JJ Tyree and Brayden Wells all had two each. Smith drove in five runs and Leonard and Donaho had four RBIs each. Caleb O'Quinn, Donaho, Smith and Andrew Carter combined to no-hit the Colonels.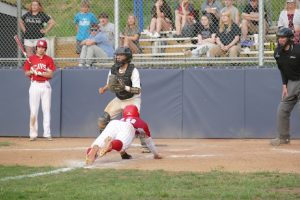 A day later at Hidden Valley it wasn't as easy but LB still came out on top, 9-4 in eight innings. Botetourt led 4-1 heading into the bottom of the sixth but the Titans scored three times to tie the game, and eventually send it into extra innings. LB then put five on the board in the top of the eighth for the win.
O'Quinn picked up the win on the hill with three innings of relief, allowing two hits and no runs. Nolan Medley started and went five complete, and Nolan also had a home run in the second inning. Leonard, Tyree and Wells had two hits each.
On Friday the Cavs traveled to Rocky Mount to take on Franklin County in a big district game and were shut out, 6-0. Leonard had two hits and Jack Vargo took the loss on the mound despite giving up just one earned run.
The Cavs come into the week at 8-5 overall. They were scheduled to play at Staunton River Tuesday.