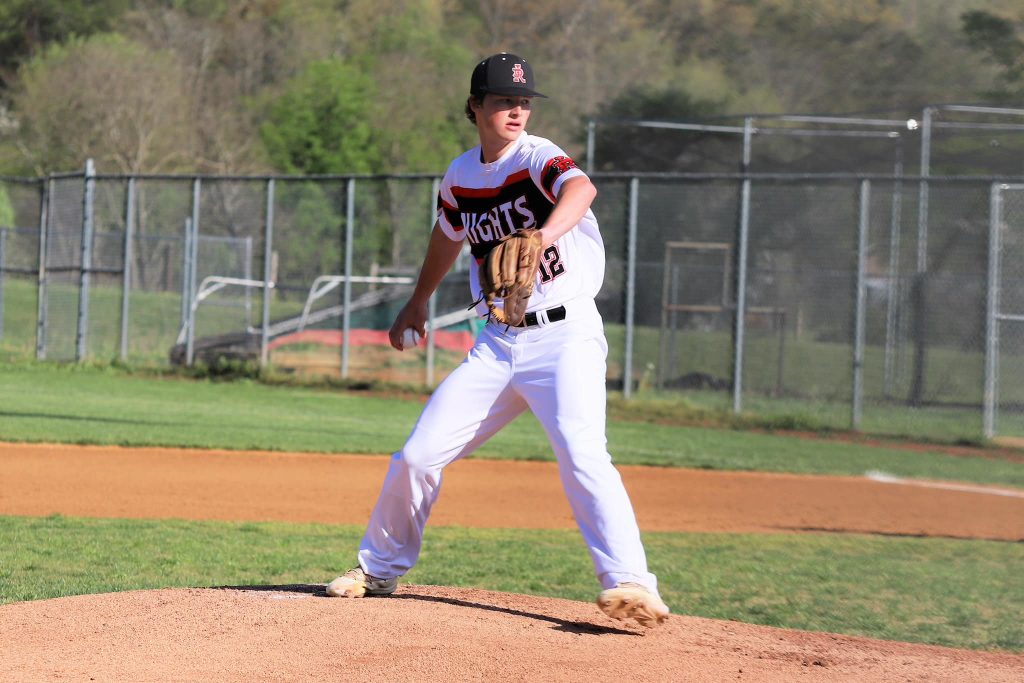 The James River Knights will be looking to pick up a couple Three Rivers District wins this week with a trip to Alleghany Tuesday and a home game with Floyd County on Friday. River comes into the week at 2-2 in Three Rivers games.
The Knights are 4-7 overall after dropping a 14-7 decision to a talented Class 4 Amherst County team in Springwood Monday. The top two batters in the Lancers' order scored four runs each. Evan Byers had two hits and two RBIs for River.
The Knights split district games last week, winning at home over Carroll County, 6-2, but falling to Radford at home on Friday, 5-2.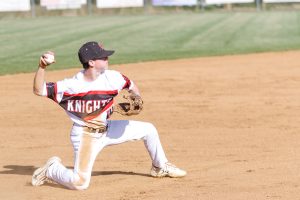 River ace Heath Andrews pitched against Carroll and, as is usually the case, the Knights won with the talented righty on the mound. Heath went five innings and allowed no earned runs while striking out 11. Zeal Hammons pitched the seventh.
Offensively, leadoff hitter Hunter Mays set the table with two hits and three runs scored. John Austin and Byers had two hits each, and Byers drove in two runs.
On Friday against Radford Taylor Wilson, Hammons and Colin Cook split time on the mound and two Bobcat pitchers held River to six hits. Austin had two hits and drove in both runs for the Knights.