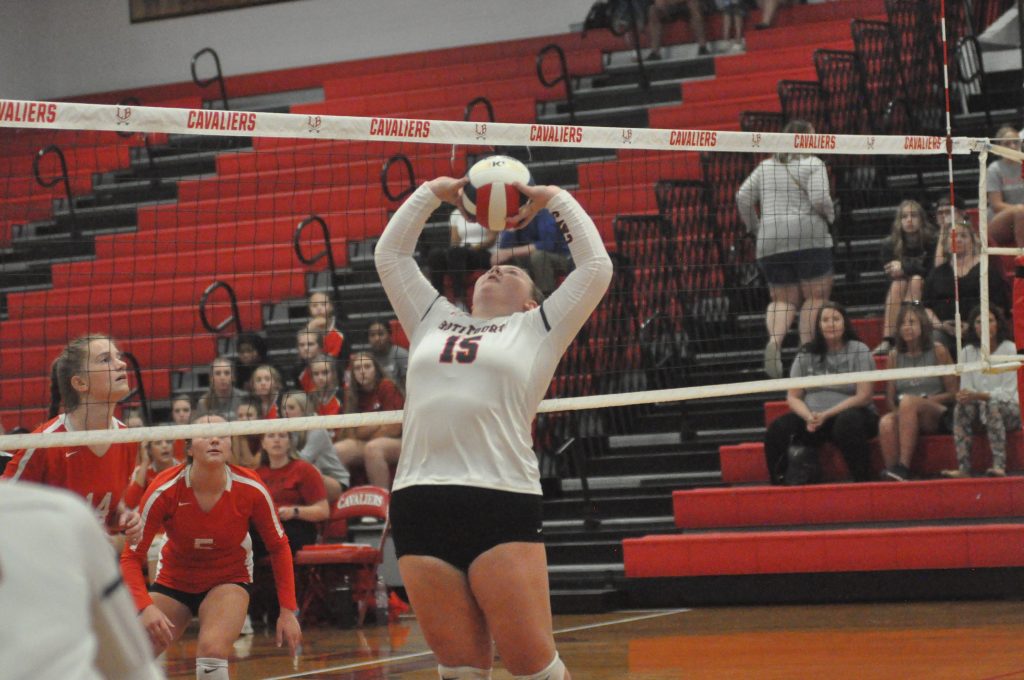 The Lord Botetourt volleyball team opened Blue Ridge District play with two wins last week, downing William Byrd and Northside. The Cavaliers have two more district matches this week.
LB beat Byrd in three sets in Vinton, 25-16, 25-18 and 25-5. Becca Huddleston had 11 kills and Emma Rice had 10 kills and seven blocks. Madilyn Winterton and Erica Gergely had six kills each while Skylar Morris dished out 28 assists and Bria Harvey had 18 digs on the back row.
On Thursday at home the Cavs beat Northside in four, 25-6, 25-11, 17-25 and 25-20. Huddleston had 21 kills in this one while Gracelynn Clark had seven to go with four aces. Gergely had five kills, Morris had 33 assists and Harvey had 17 digs.
"It was great to open district play with two wins," said LB coach Julie Conner. "We are continuing to work on being more consistent as we move through district play and our tournament at Christiansburg this weekend."
The Cavaliers were scheduled to play at William Fleming on Tuesday but results were too late for publication. LB will host Franklin County on Thursday of this week, then travel to Christiansburg on Saturday where the girls will meet host Christiansburg at 9 a.m., Tunstall at 11 a.m. and Abingdon at 1 p.m. Those games are scheduled for Christiansburg Middle School.
Next Monday, October 2, LB will host Liberty Christian Academy for a non-district match in Daleville, followed by a home district match with Staunton River on October 3.