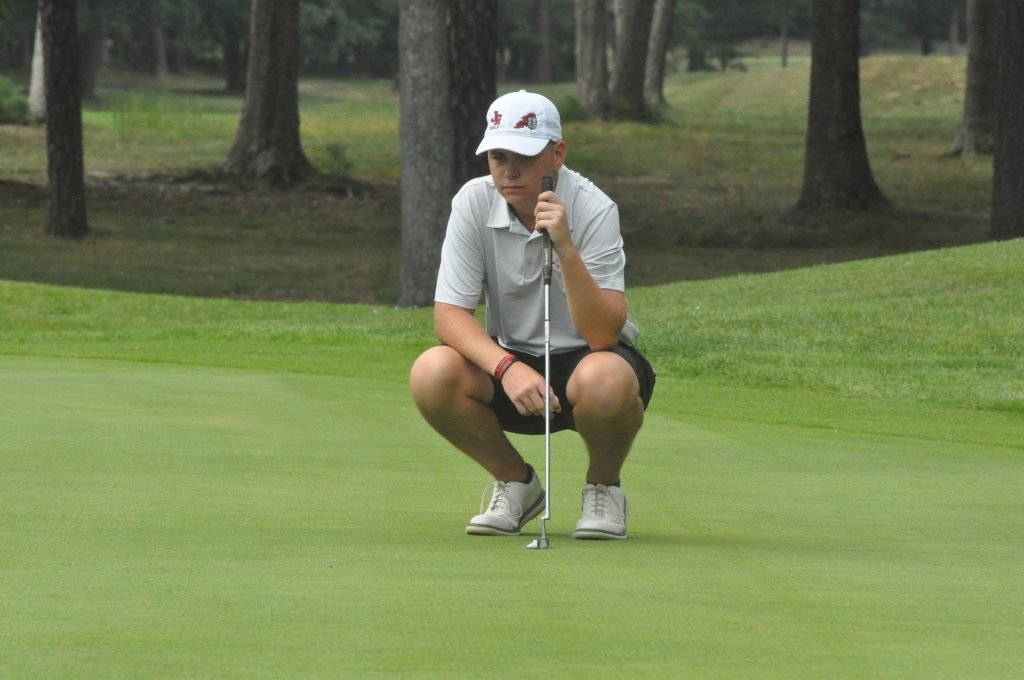 The James River golfers shot a season best score of 308 to win the Region 2C "sub-region" golf tournament at the Ashley Plantation in Daleville Monday. The Knights now advance to the Region 2C tournament at the Great Oaks course in Floyd next Monday, October 2.
Landon Bolling led the Knights at the sub-region event with a 72. Also scoring for River were Mason Gilliland at 76, Haden Parker with a 78 and Dylan Hicks at 82.
Two other Three Rivers District teams, Radford and Glenvar, tied for second in the sub-region with scores of 326 and will also advance to the Region 2C tournament. Joining them will be Floyd County, Patrick County and Chatham, who advanced from the other sub-region at the Olde Mill course. Of the six teams who will compete in the region only Chatham is not a Three Rivers District team.
Monday's tournament at Great Oaks will tee-off at 9 a.m.