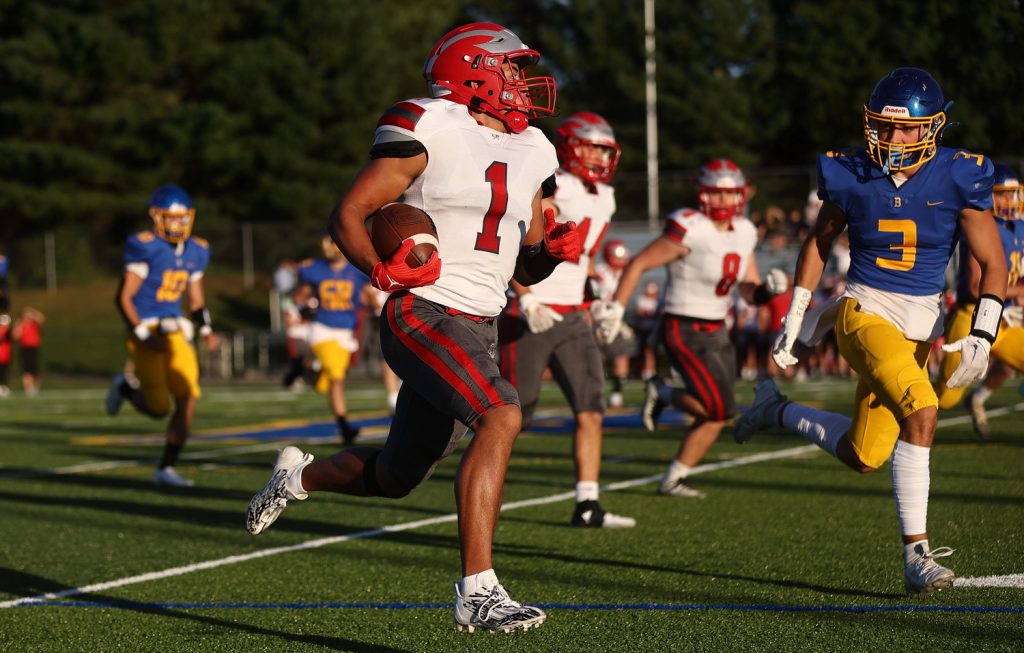 The Lord Botetourt football team set a school record for points in a game when the Cavaliers won at Blacksburg last Friday, 83-6. That was six more than the previous record of 77.
For the longest time LB wasn't known for putting big numbers on the scoreboard. The school first had football in 1959 and for the first 36 years the team only scored 50 or more once. That was in 1962 against the Virginia School for the Deaf and Blind and the final score was 52-19.
The Cavs had never reached the 60 mark before Jamie Harless came on the scene to coach in 2012, and since then they've put up some big numbers with regularity. Prior to last Friday the school record was 77, and that was accomplished on three occasions. The Cavs had back-to-back 77-point games against Bassett and Ft. Defiance in 2016 and in 2019 they hung 77 on the board against Staunton High School.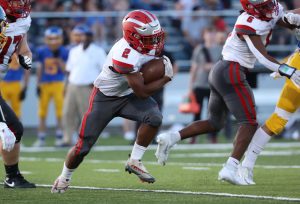 Last Friday they had 77 at halftime! Botetourt scored 29 points in the first quarter, then found the end zone seven times in the second quarter to score 48 more and take a 77-6 lead into the locker room. Needless to say, the clock ran continuously in the second half.
"We had three defensive touchdowns and another time they turned it over deep in their territory," said Harless. "We started pulling people near the end of the second quarter and we got to play a lot of kids. Everyone got in the game."
LB had nine rushing touchdowns. Quarterback Jakari Nicely ran eight times for 162 yards and four scores before taking a seat. That's an average of just over 20 yards per attempt, and he didn't throw a single pass. Cade Lang, LB's top receiver, didn't see a pass come his way from Nicely but he had two "pick sixes" on defense.
Zion Woody had 115 yards rushing on eight carries and Tristan Overbay had 17 yards on three attempts, and they both scored. Senior TJ McGinnis came off the bench to rush for 84 yards and three TDs.
This week, it won't be as easy. The Cavaliers will be at home against a Pulaski County team coming off a bye. The Cougars are 1-0 after winning their opening game with Northside, 42-7. They're coached by Cam Akers, a former Cougar standout who is in his second year at the helm.
"They do a great job coaching," said Harless. "They're almost identical to us on defense."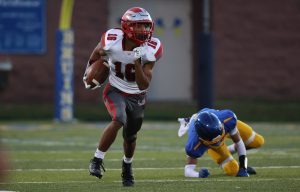 Lord Botetourt has never beaten Pulaski, but they haven't played each other since 2008 when the Cougars won 40-6. Botetourt is 0-5-1 overall against Pulaski but all those years the Cougars were in a different classification than LB. This year, however, Pulaski has dropped down to Class 3 with Botetourt so there's a chance these two could meet again in the playoffs.
"This is a big game for us," said Harless. "We're going to have to control the line of scrimmage."