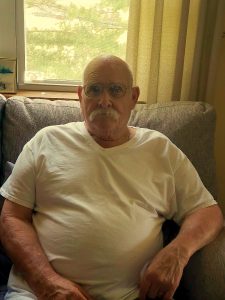 Ronald D. St. Clair, 78, of Daleville, passed away Monday, July 31, 2023 at Carrington Place of Botetourt.
Ron was born in Roanoke January 29, 1945 and lived in the area all of his life. He was the son of the late Sullivan B. and Retta C. Huffman St.Clair.
Ron served with distinction in The United States Army during the Vietnam Conflict, receiving the National Defense Service Medal, Vietnam Service Medal with two Bronze Stars, Vietnam Campaign Medal with Device 1960, Military Order of the Purple Heart, among other awards and citations.  He was a member of St. Mark's United Methodist Church, enjoyed fishing, hunting, racing, and retired as a vault manager for Wells Fargo/Loomis after 35 years of service.
In addition to his parents, Ron was preceded in death by his brother, Bernard Wayne St.Clair. He is survived by his wife of 55 years, Cathy L. West St.Clair; daughter and son-in-law, Renee and Lynn Evans of Wirtz; granddaughters, Kayla (Andrew) Dressler and MaKenzie Sarver (Ryan Deisher); great-grandchildren, Mason, Rhylee, Houston, Theo, Ellie, Judith, and Willow.
A celebration of Ron's life was held at 11 a.m. Friday, August 4 at St. Mark's United Methodist Church, Daleville with Pastor Samuel Plymale officiating. Burial with full military honors was in Old Dominion Memorial Gardens.  Ron's family received friends at Rader Funeral Home, Daleville, 6-8 p.m. Thursday.
Memorial contributions may be made to Vietnam Veterans of America, 8719 Colesville Road, Suite 100, Silver Spring, Md. 20910.
Online condolences may be made to the family at www.rader-funeralhome.com/tributes/Ronald-St.Clair.