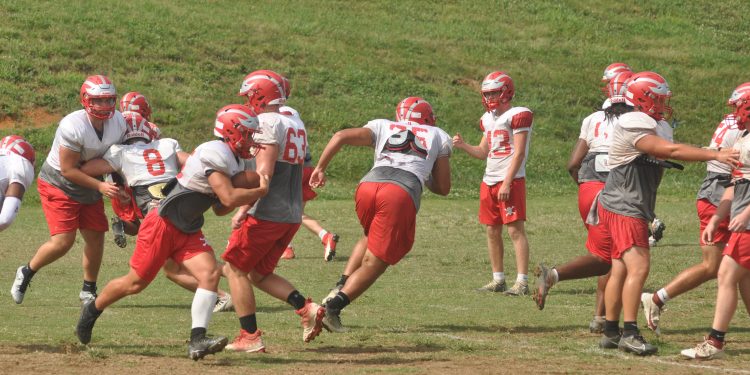 With fall sports fast approaching the Lord Botetourt and James River football and volleyball teams will be scrimmaging to get ready for their seasons.
Lord Botetourt will have a football scrimmage today, Wednesday, at Emory & Henry University against Dobyns-Bennett High School of Tennessee. Dobyns-Bennett is one of the top high schools for football in the state of Tennessee and will be a good test for the Cavaliers, who are expecting another good season as well.
"You have to scrimmage good teams if you want to get better," said LB coach Jamie Harless. "Dobyns-Bennett always has a good team."
The scrimmage will be game situation, as will the second scrimmage with Jefferson Forest on Thursday, August 17. That was originally scheduled for Daleville but has been moved to Forest due to continuing renovations to the field and track at Lord Botetourt. LB opens at E.C. Glass on Friday, August 25.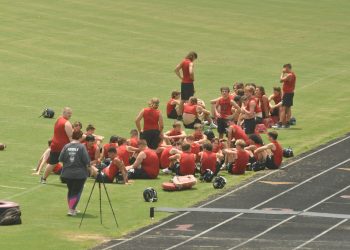 James River also had a football scrimmage moved, but that is going the other direction. River was scheduled to scrimmage at Rockbridge this Friday, but instead the Knights will host Nelson County and Gretna in Springwood. The jayvees will open the scrimmage at 6 p.m., followed by the varsity against Nelson, then the varsity against Gretna.
The Knights will play a benefit game on August 18 at Bassett. They open the season on August 25 at home against Buffalo Gap.
The Lord Botetourt volleyball team will have its first scrimmage at Brookville tonight. The Cavaliers will be home for a scrimmage on August 17 against Hidden Valley. Both the jayvee and varsity teams will begin at 5:30 p.m.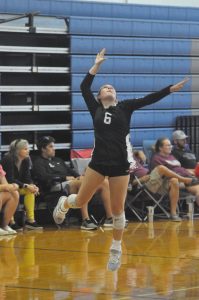 James River's volleyball team participated in a 12-team jamboree in Salem last Saturday. This Saturday the River jayvees will play in a 12-team jamboree at Andrew Lewis Middle School in Salem. The jayvees will play Cave Spring, Rockbridge and host Salem.
The River varsity is in another jamboree this Saturday in Bassett, scheduled to begin at 9 a.m. The regular season opens on Monday, August 21, when the Knights host LB in an intra-county match.