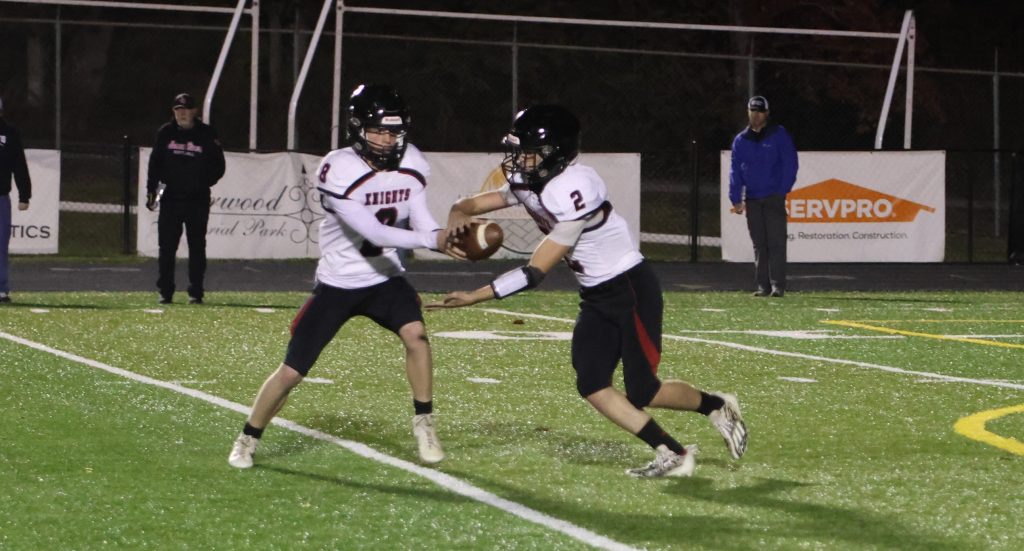 The James River football team will have another tough game this Friday when the Knights take on Alleghany in Springwood. The Cougars are 7-1 with their only loss coming to undefeated Radford.
James River has had a tough time after opening the season with three wins. After losing some key players to injury the Knights have now lost five games in a row and are winless in Three Rivers District games. Last week they came off their bye week with a game at Glenvar and lost 52-7.
"I think if we were healthy we could have been a lot more competitive," said River coach Tim Jennings. "We did a few good things. We were able to stop their draw play and we snuffed out a few of the screen plays they're so good at."
River's only score came in the fourth quarter on a 67-yard pass play from Evan Byers to Trey Taylor, and Knox Taylor kicked the extra point. Byers was four for eight passing for 98 yards while Maddox Woodyard led the rushing with 24 yards. Taylor had 101 yards in receptions.
On defense, Gabe Staton and Keegan Mundy had 12 total tackles each to lead the team. Both had two tackles for losses and Staton also had a sack.
The game was played for Virginia Media Rocking Chair and Glenvar retained possession for the 10th straight year.
This week the Knights will jump from the frying pan into the fire when they host Alleghany, a team that beat Glenvar by 17 points. The Cougars are a first year school combining the former Alleghany and Covington High Schools, moving up to Class 3 with the consolidation.
"They're loaded," said Jennings. "They have a lot of speed and some big athletes."