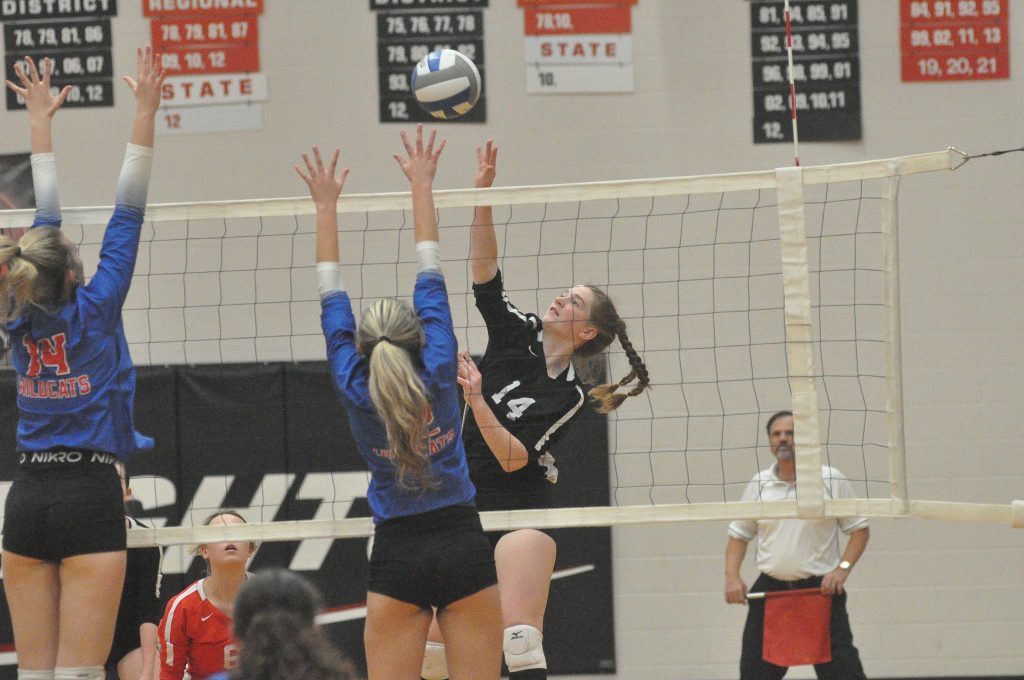 The James River girls opened the Region 2C volleyball tournament with a win over Dan River on Tuesday. The Knights won in three sets in Springwood, and now advance to the second round Thursday night in Gretna.
River opened Tuesday's match with a 25-18 win, pulling away at the end. They held off a game Wildcats team in the second set, 25-23, then put it away with a 25-20 win in the third to sweep the match.
"The girls started out slowly and could not get their connection," said coach Linsey Firebaugh. "However, as the match went on the girls started to play together and look more like a team."
Ava Thacker had 11 kills and 20 digs to lead the Knights. Caitlin Canada had eight kills, Brea Anduiza had 29 assists and 17 digs and Konner Myers had 14 digs in the back row.
"We played well defensively and kept a lot of balls alive, giving our offense the opportunity to execute," said Firebaugh. "Overall, I'm proud of the girls."
With the win the Knights improved to 13-8 on the season. They're the third seed in the tournament and second seeded Gretna advanced with a five-set win over Liberty on Tuesday, earning the right to host River in the semifinal round on Thursday.
The region championship match is next Tuesday at the highest remaining seed, and top-seeded Appomattox was scheduled to host defending state champ Glenvar in the other semifinal this Thursday. Both finalists advance to the state tournament.