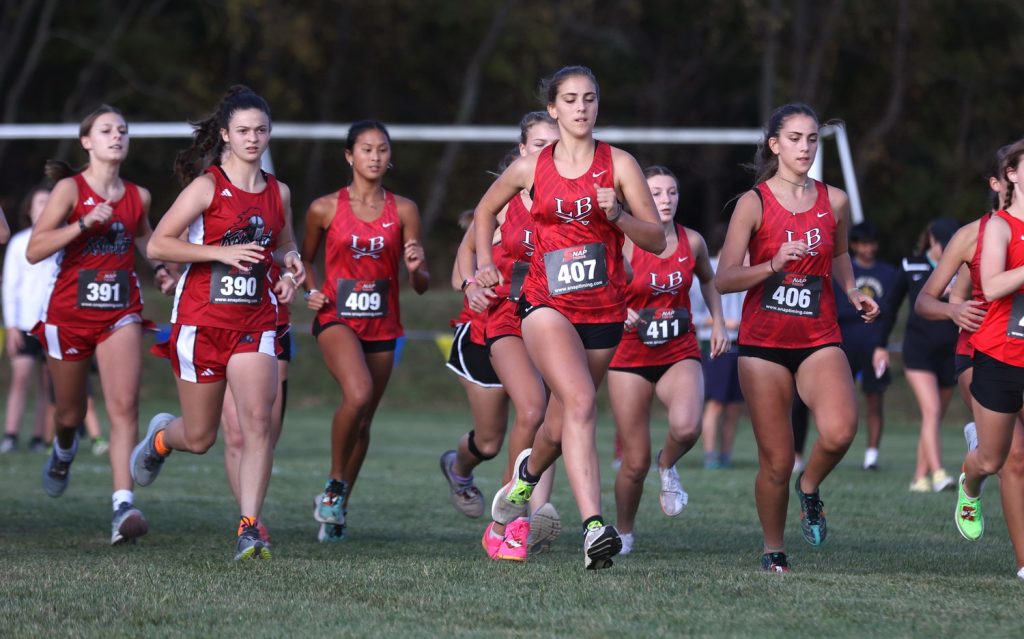 The Lord Botetourt and James River cross country teams will hit the trails this week in region meets, hoping to qualify for state races. In each case the top three teams and top five runners not on those teams will advance to the state.
Lord Botetourt will run at Sugar Hollow Park in Bristol today in the Region 3D meet. The Cavaliers hosted the Blue Ridge District meet last week and the boys finished second as a team while the girls took third. Franklin County won both the boys and girls championships on the Greenfield Recreation Park course in Daleville.
For the boys, LB's Tristian Marshall and Rye Jackson earned All-Blue Ridge District honors, taking seventh place and 10th place. The winning time was 17:08 by Jack Weddle of Staunton River.
Amelia Dietrich was sixth, Erna Dietrich was eighth and Addison Purser finished 10th to lead the LB girls, and all three earned all-district honors. The individual winner was Caitlyn Roach of Franklin County in 20:54.
The Three Rivers District did not have a district meet, so the James River harriers haven't had a meet since the Metro Cross Country meet on October 18. The Region 2C meet is today at Green Hill Park in west Roanoke County. The girls are scheduled to run at 3 p.m. with the boys to follow at 3:45 p.m.
The state Class 2 and 3 meets will both be held at Green Hill Park on Saturday, November 11.