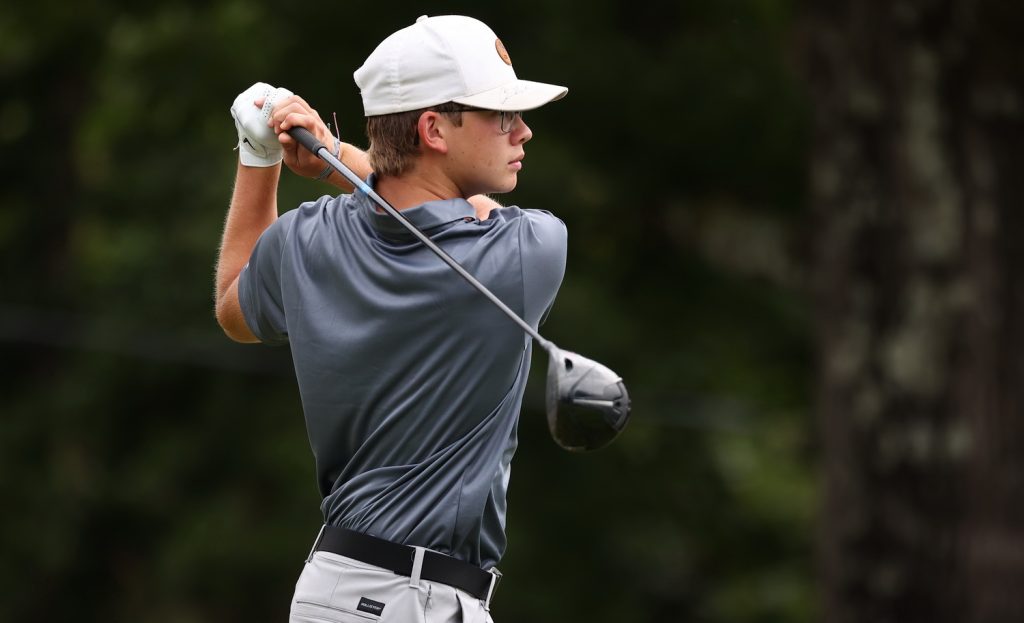 The Lord Botetourt golfers were looking to qualify for the state tournament when 13 schools competed in the Region 3D golf tournament on Tuesday at the Draper Valley course in Draper.
Only the top two teams and top three individuals not on those teams will advance to state play, which will be held at the Williamsburg National course on Monday, October 9. LB coach Todd Smith figured Abingdon was a lock and several other teams would be competing for the second spot in the state from Region 3D.
"It looks like Abingdon is clearly the best team," said Smith. "We should be in it along with Northside from our district, and Hidden Valley has shot some good scores this season as well."
The Blue Ridge District tournament was held last Thursday at the Ole Monterey course in Roanoke and Northside won the championship with a team score of 301. Lord Botetourt was just three strokes behind at 304, followed by Franklin County at 313, William Byrd at 320 and Staunton River with a 382.
Northside's Nick Crawford was medalist with a one-under-par 70. LB's best score was 73 by freshman Alicia Davidov. Aiden Mitchell was next at 74, Jeremy Simmons had 76 and Hayden Firestone rounded out the scorers with an 81.
The All-Blue Ridge District team was also announced last week and Mitchell, Davidov and Simmons were all named to the first team. Botetourt coach Smith was named Co-Coach of the Year with Northside's David Heath.