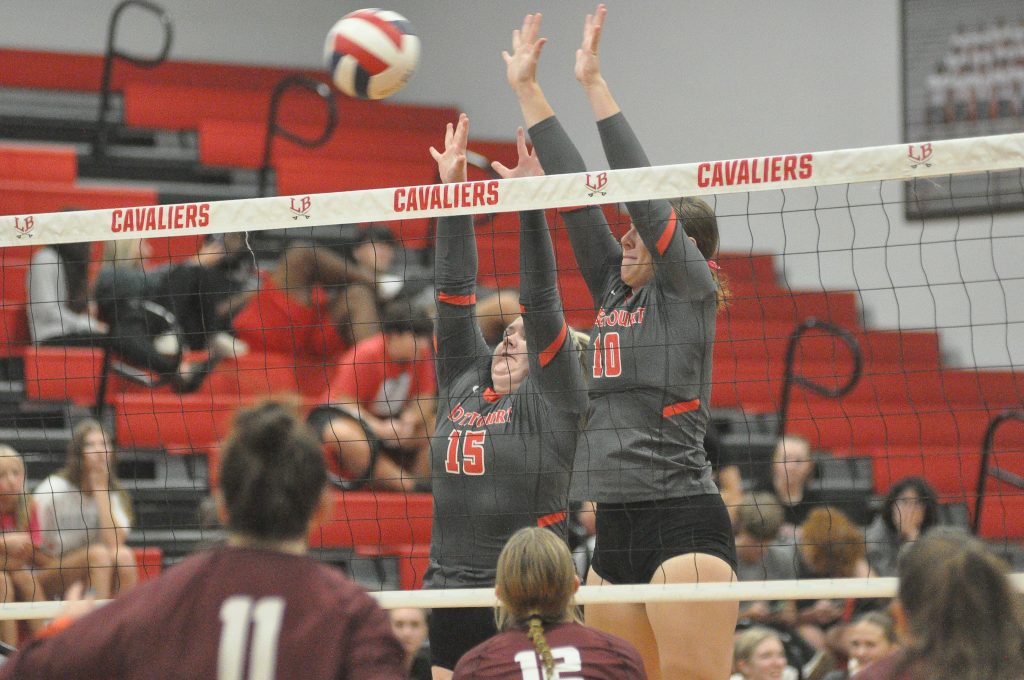 The Lord Botetourt girls remained unbeaten in Blue Ridge District volleyball with wins on back-to-back nights last week. The Cavaliers took a 6-0 district record to Northside for a match Tuesday but results were too late for press deadlines.
Last Tuesday, October 3, the Cavaliers opened a back-to-back with a three-set win over Staunton River in Daleville. The Cavs dominated the match, 25-7, 25-19 and 25-10.
"We did a good job controlling the match against Staunton River," said LB coach Julie Conner.
Becca Huddleston led with 10 kills while Emma Rice and Gracelynn Clark had eight each. Erica Gergely contributed five kills, eight digs and a pair of aces, Skylar Morris had 31 assists and two aces and Madilyn Winterton had three kills, 10 digs and an ace.
The Cavaliers were back on the home floor a night later to face William Byrd and LB won again in three against a solid Terrier team, 25-20, 25-13 and 25-15.
"We passed well against Byrd," said Conner. "It was nice to finish out the week with two district wins."
Huddleston had 15 kills in this one while Rice had eight. Morris had 31 assists, Gergely had five kills and nine digs and Bria Harvey and Maddie Caron had a dozen digs each.
With the two wins Botetourt improved to 13-4 overall. The Cavs host William Fleming on Thursday and next Tuesday the Cavaliers make the trip to Rocky Mount to face Franklin County. The Eagles come into the week at 8-8 overall but they have just one district loss, to LB in their first meeting in Daleville.