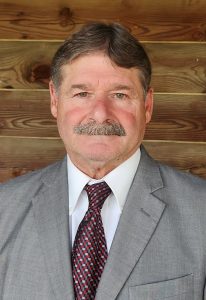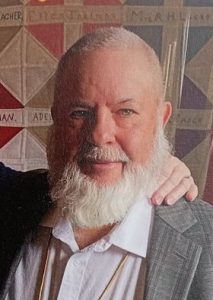 By Matt de Simone
Election Day approaches this Tuesday. In Botetourt County, there are 16 items on the ballot this year, featuring a contested race for Fincastle District supervisor. The two candidates running for Fincastle supervisor are Brandon Nicely (R) and Don Obenshain (I).
Nicely moved to Botetourt from Alleghany in 1978. He is a small business owner and farmer who retired after over 30 years of service in various positions in local government (19 years in Botetourt). He currently serves on the Botetourt County Planning Commission as the Fincastle District representative. Nicely is a husband, father, and a grandfather. His family has owned a farm in the county since the 1890s.
Obenshain is a 10th generation Botetourt resident who grew up in Troutville. He previously worked at LewisGale Medical Center as a Registered Respiratory Therapist. Obenshain started the Case Management Department before going to the Commonwealth of Virginia Catawba Hospital where he established the Corporate Compliance and HIPPA programs. He retired after 20 years of service as their Corporate Compliance Officer. He and his wife, Pam, have been married for 37 years.
Both candidates were recently asked a series of questions. Listed below are their responses.
What are your main points of focus for the Fincastle District in your campaign for District Supervisor?
BRANDON NICELY: We must take a proactive approach when it comes to the opportunities and challenges we are facing in northern Botetourt County. We need to have honest conversations regarding what levels of service (Police, EMS, Fire) we expect, and how we will fund the people and infrastructure to provide these services. We have to plan for and support the right mix of development to provide jobs, homes and a diverse tax base to support our public services and schools, without endangering our rural landscapes and historic assets and places. We need to continue to encourage and support small businesses and farmers and find a suitable location for a permanent farmer's market.
DON OBENSHAIN: Be proactive instead of reactionary concerning infrastructure, manage development so it preserves and honors Botetourt County's rich history, while supporting farmers and encouraging small business. I would promote streamlining government in order to reduce the tax burden on residents and maintaining ongoing open communication with residents.
How would you manage conflicting interests among your constituents?
OBENSHAIN: Communicate with constituents on both sides of the issue. Be clear and concise, empathize, and acknowledge both sides of the issue. Negotiate with both sides being respectful identifying your goals and alternatives. Explore options and compromises suitable to both sides.  Any solutions would need to be in accordance with Federal, State, and County Codes.
NICELY: I will listen to all sides and interests, and strive for consensus whenever it is possible.
How do you plan to maintain transparency with your constituents, if elected?
NICELY: All of my campaign materials include my personal cell phone and email address. I have made these publicly available, so that everyone can reach out to me directly with questions and concerns. I also believe that a big part of maintaining transparency is in providing information and education on what information (agendas, meeting minutes, financial reports, etc.) is already available and where to find it, so that misinformation is not spread throughout the community. To the extent that additional community meetings can help in this effort, I will schedule and hold them.
OBENSHAIN: Better communication is in my platform. I will have quarterly town halls.  I have set up a dedicated email, Facebook page, and cell phone for constituents to communicate.  I plan to use the Botetourt Bee and Fincastle Herald to keep constituents informed of upcoming board meetings and topics.
How do you plan on keeping yourself updated about the changing needs and issues of the district and Botetourt County?
OBENSHAIN: Ongoing communication and feedback from my constituents, learning of their needs and concerns.  Attending meetings  both formal and informal, and events around the county to learn of changing needs and issues.
NICELY: I am out and about in the district every day. Through providing my personal cell phone and email address, I hope that citizens will use these direct methods to reach out to me with changing needs and issues at any time. In addition, I will foster open communication with the other members of the Board of Supervisors, so that I can communicate the needs and issues of northern Botetourt and we can work toward common goals for the betterment of our County.
What are your thoughts on local development expanding the county's economic footprint north toward Fincastle, Eagle Rock, and Oriskany?
NICELY: Current development plans are focused in southern Botetourt County (Route 11 and the Alternate 220 and 460 corridors) and the Daleville corridor.  I believe that the rural and historic nature of northern Botetourt should be protected, and that we need to be mindful to recruit businesses and industries that are compatible with those characteristics.  We also need to consider opportunities to revitalize our historic town centers in Fincastle and Eagle Rock.  I believe that citizen input in updating the County's Comprehensive Plan is the best way to plan for the future with confidence and sensitivity to the needs of our community.
OBENSHAIN: Development is inevitable. Common sense, controlled forms of development are desired and will benefit our residents. The aggressive development we are seeing in Daleville is not preferred by a large sector of our residents and is not desired by most in the rest of the county including northern Botetourt.
Voters are reminded that early voting is currently taking place in the Registrar's Office at 2 East Main Street, Fincastle, until November 4. Office hours are Monday-Friday, 8:30 a.m. to 4:30 p.m. The office will be open Saturday, November 4, from 8:30 a.m. to 5:00 p.m. Saturday, November 4, is the deadline for in-person early voting. After that, voters must vote at their assigned polling location on Election Day. Polls are open 6 a.m. to 7 p.m. on Election Day.