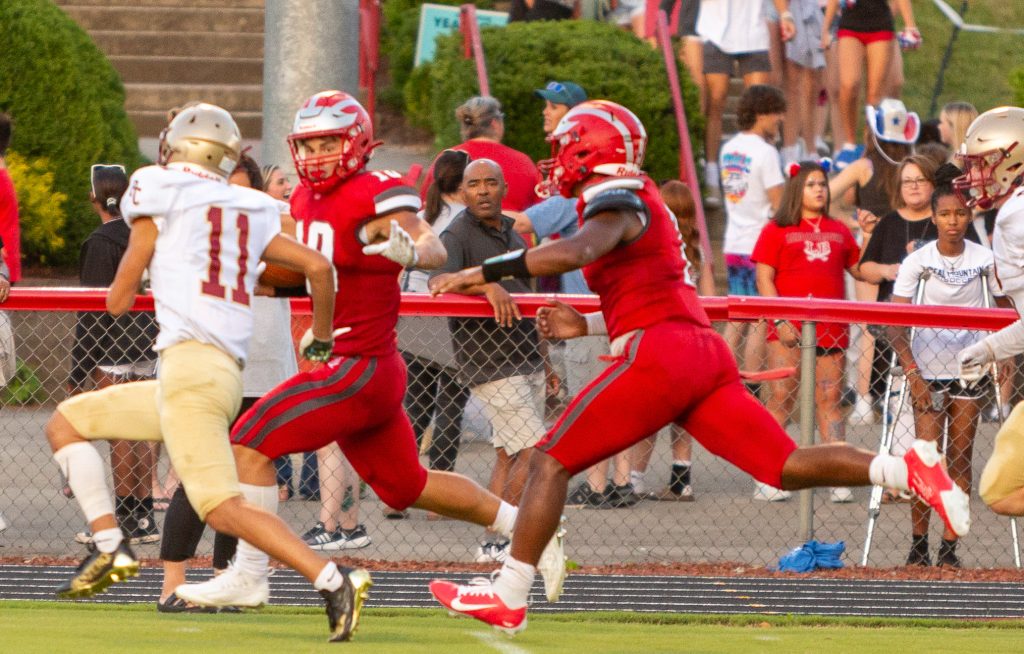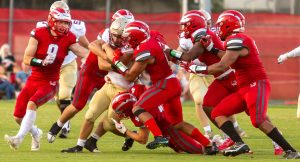 Lord Botetourt tailback Tristan Overbay had a career night last Friday as the host Cavaliers defeated Pulaski County. The Cavs took a 48-20 win in Daleville.
Overbay ran for 240 yards on 15 carries, an average of 16 yards per attempt. He scored four touchdowns on runs of 45, two, one and 28 yards behind Botetourt's large and aggressive offensive line and also ran in a two-point conversion for 26 points scored.
Botetourt never trailed in this game, but it was close early. Overbay scored his first TD in the opening quarter but the extra point attempt failed and it was 6-0 after the first period.
Pulaski tied the game on a 28-yard TD pass early in the second quarter. They also failed on the conversion attempt to keep the score at 6-6.
The rest of the night was all Botetourt. A fumble recovery and an interception by Cade Lang set up Botetourt scores by Overbay and a 10-yard run by TJ McGinnis to give the Cavaliers a 28-6 halftime lead.
Botetourt upped the lead to 35-6 in the third quarter on a two-yard run by quarterback Jakari Nicely. The Cougars answered with a TD but Overbay's fourth touchdown run of the night made it 41-13 after three quarters.
Pulaski cut the lead to 41-20 on a seven-yard run by Trevor Gallimore in the fourth quarter. However, Lang ran the kickoff back 97 yards for a score and the Cougar faithful started heading for their cars and the long trip back to Dublin.
"Pulaski has a pretty good football team," said LB coach Jamie Harless. "Their kids played super hard for four quarters."
In addition to Overbay the Cavs got 46 yards rushing on nine tries from Nicely. For the second week in a row the Cavaliers did not throw a pass.
"We tried that spread stuff the first week against Glass and decided we'd best go back to running the football," said Harless.
The Cavs have won their last two and will hit the road for the third time in the first four weeks this Friday when they play at Appomattox. It will be the third ever meeting between the two with LB winning last year, 35-3, after losing to Appomattox in 2021, 35-14.
The Raiders have a strong Class 2 program, having won five state championships since 2015. They're off to a 1-2 start with a 23-6 win over Buckingham County and losses the past two weeks to Rustburg, 22-7, and Heritage, 20-6.
"They have an extremely fast team," said Harless. "They've lost two but it's not like they lost to bad teams."