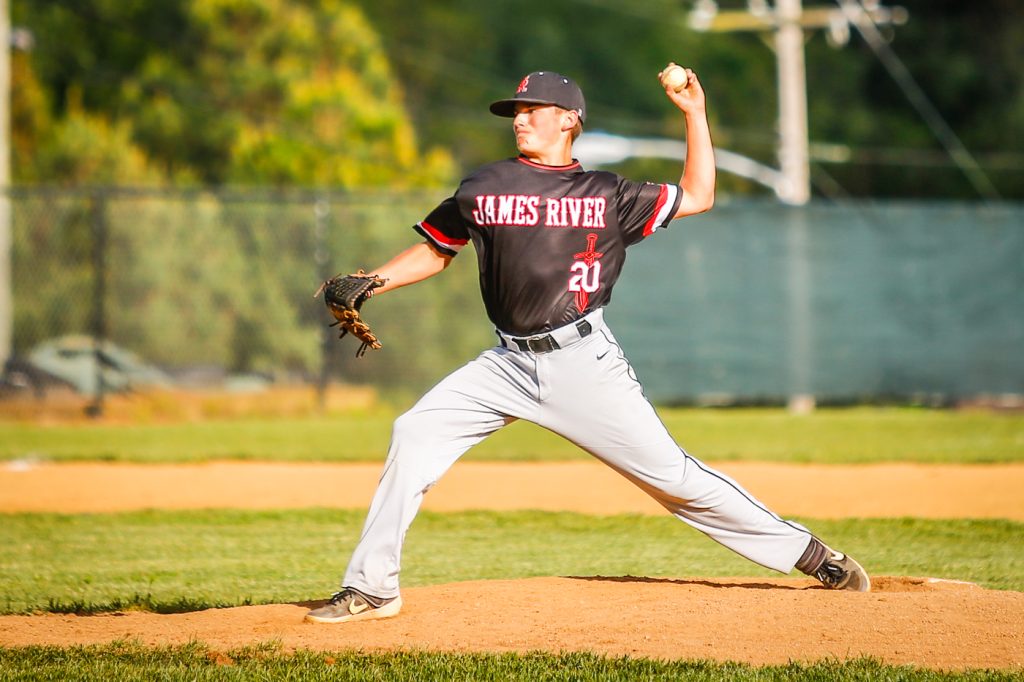 The James River baseball team will close out the regular season Thursday with a game at Glenvar, then await their seeding for next week's Region 2C tournament.
The Knights hosted Class 4 Salem on Monday and took a 4-1 win behind a stellar performance by pitcher Heath Andrews. The N.C. State-bound senior struck out 14 Spartans and allowed just one unearned run before finishing the sixth inning with 111 pitches. Colin Cook pitched a scoreless seventh to earn the save.
Offensively, Maddox Woodyard had two hits while Cook, Taylor Wilson and Zeal Hammons all had runs batted in as the Knights improved to 8-13.
River split two Three Rivers District games last week. Last Tuesday at Radford the Knights tied the game in the seventh inning, 12-12, then went on to take a 16-12 win over the Bobcats. Cook got the win in relief of Kody Park while Cook and Hunter Mays had three hits each for the Knights and Evan Byers had two. River had 13 hits as a team.
On Thursday in Springwood, River fell behind early and lost to Alleghany, 12-2. The Mountaineers jumped on Hammons for nine hits and eight runs in the first two innings and that was too big a hole for the Knights to climb out of. Cook, Andrews and John Austin had two hits each for James River.