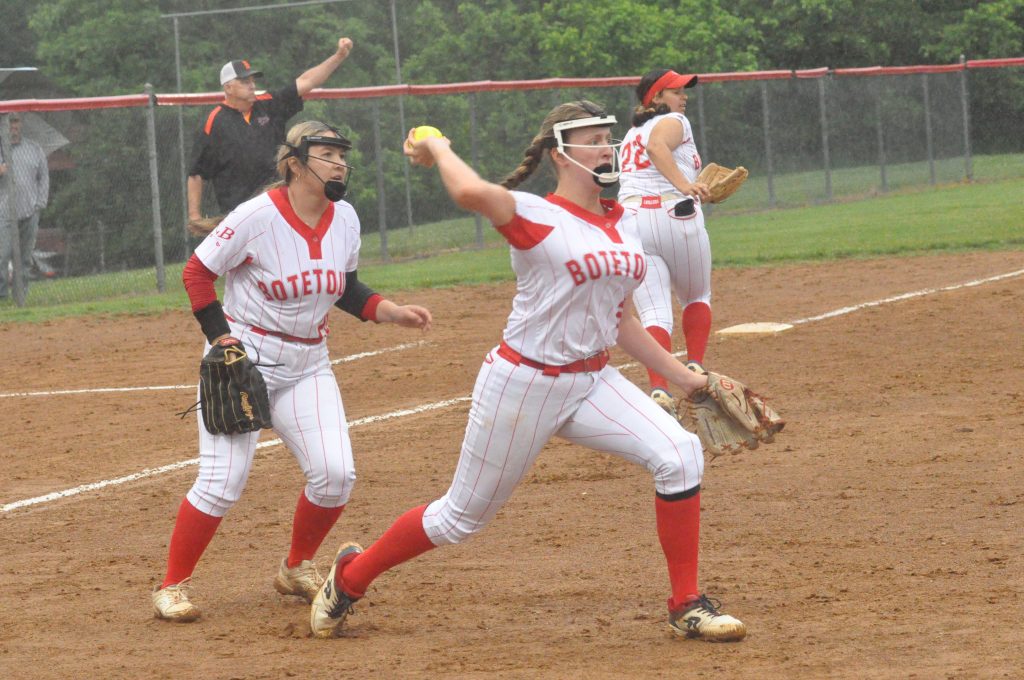 William Byrd's Sydney Blewett jacked a two-run home run to dead center in the top of the seventh as the visiting Terriers upset Lord Botetourt in the first round of the Blue Ridge District softball tournament Monday. Byrd took a 6-4 win in Daleville.
The seventh inning homer ruined a comeback effort by the Cavaliers, who trailed 4-2 into the bottom of the sixth before rallying to tie the game.
"It was a devastating and frustrating loss to William Byrd in the district tournament opener," said LB coach Megan Cook. "I have so much respect for Greg Barton and the Terriers' program. They were very deserving of this win and fought extremely hard from start to finish."
Grace Thomas pitched for LB and took the loss. Riley Shupe, Autumn Russell, Bryanna Orange, and Jackson Kemper all had one hit each but the Cavaliers were out-hit by the visitors, 9-4.
With the win Byrd, 7-14, advances to the district semifinal against top-seeded Franklin County. LB dropped to 10-12 with the loss. After defeating Franklin County last Tuesday, 8-5, the Cavs were shut out by Staunton River in Moneta Friday, 5-0.
"We have been struggling the last two games most definitely," said Cook, who hopes the Cavaliers can turn things around when the Region 3C tournament begins on Wednesday, May 24.