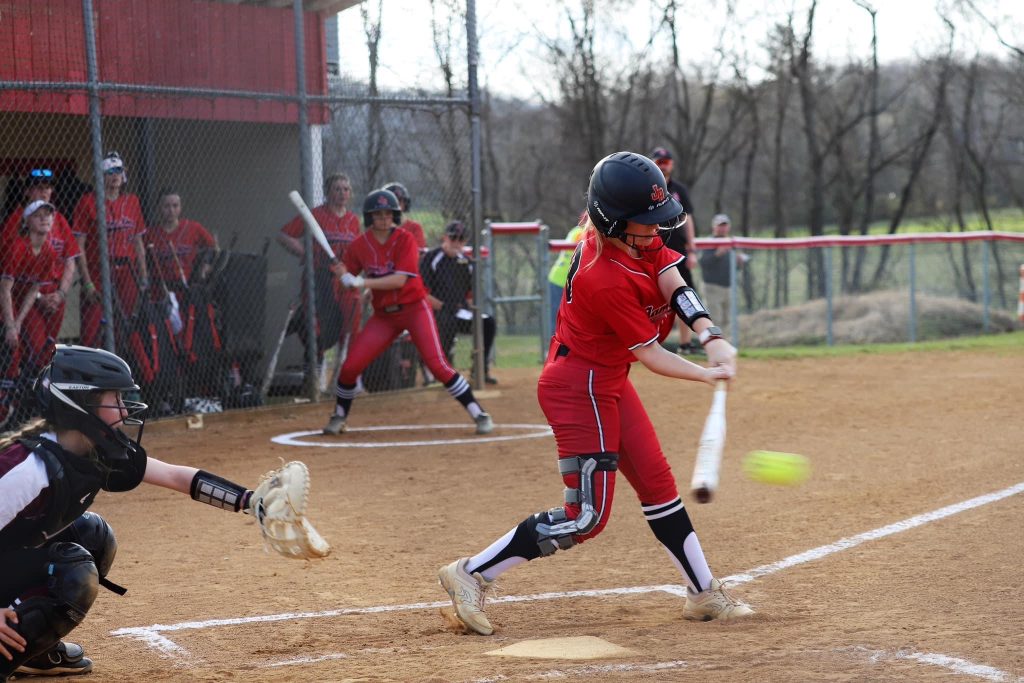 The James River softball team will put their undefeated record on the line Friday when they host Rockbridge in a 5:30 p.m. softball game in Springwood. The Knights closed out their pre-spring break schedule with win over Waynesboro and Salem last week.
On Tuesday, March 21, in Waynesboro the Knights had no trouble slaughter-ruling the Little Giants, cutting them down to size to the tune of 17-1. An eight-run first inning, spurred by six hits and two walks, put the visitors in a commanding position. The inning included doubles by Austyn Moran and Ripley Barry, and a single and triple by Jenna Pugh.
Leading 11-0 in the third inning, Barry pushed the lead to 15-0 with a two-out line drive grand slam to left center field.
Moran pitched a five-inning, two-hitter, striking out eight, walking two, and hitting one batter. She retired the first nine batters, striking out seven of them.
"I was pleased with how we got off of the bus after a long ride and played with discipline and focus from the get-go," said coach Steve Austin. "Eight of our 14 hits were for extra bases, including three triples and a grand slam. We hit some balls pretty hard."
On Thursday in Springwood the Knights needed an extra inning to put away scrappy Salem. The Knights edged the Spartans 2-1 in an extremely well-played contest.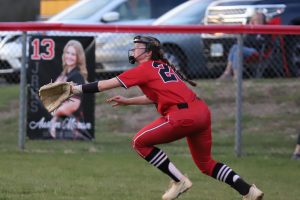 Shortstop Lexi McCullough went four-for-four for the Knights, knocking in her team's first run and scoring the winning run. She also handled nine balls on defense, including six assists and three putouts.
In an old-fashioned pitching duel, McCullough hit a hard grounder off of the first baseman's glove in the third inning scoring Pugh, who had tripled to lead off the inning, to give River a 1-0 lead.
In the top of the fourth, Salem's Cora Robinson hit a one-out double to right center field. After advancing on a wild pitch, Robinson scored on a chopper to short by Cora Grace Sparger, knotting the score at 1-1.
Neither team scored again until the bottom of the eighth. McCullough led off the inning with a hustle double to shallow right field. After Elly Lackey sacrifice bunted McCullough to third base, Moran and Kaycee Kincaid were walked intentionally. On a 3-2 pitch, Barry singled over the drawn in outfield to plate McCullough with the walk off game winner.
Moran pitched a complete game three hitter, striking out six and walking five (one intentionally). Sparger was equally good for the Spartans, scattering eight hits. Other than McCullough's four hits, Barry had two and Pugh and Kincaid had one hit apiece.
"The difference for us in this well-played game was our defense," said Austin. "We got 18 outs in the field with only one error. We had two diving catches in the outfield and we made four star plays. In our system, that acknowledges exceptional plays.
"If we are going to be a good team, as we aspire to be, we will need to win games a lot of different ways. This one was a grinder."