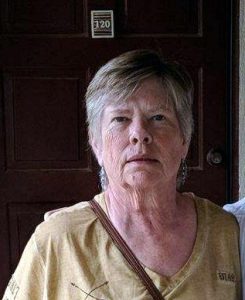 Carol Marie Showalter Stevens, 72, of Troutville, passed away October 4, 2023.
Carol was born November 7, 1950 in Staunton, Va. and has lived most of her life in Botetourt County where she and her husband raised two daughters, Bethany and Monica. She was the daughter of Ruth Evelyn (Cline) and Edwin Clearance "E.C" Showalter, who survive.
Carol was a graduate of Radford University with a Master's Degree in Education. She worked for Eagle Rock Elementary and Troutville Elementary schools as a first and third grade teacher. Carol also worked with special education students in her time as a teacher. She had been a member at St. Mark's United Methodist Church for many years and most recently had been active in helping out with the GriefShare meetings at the church. Carol enjoyed knitting as a pastime as well as serving her church community and she also loved going to Cracker Barrel on Wednesdays with her close friends Trudy and Peggy.
Carol was preceded in death by her two beloved daughters: Monica in 1997 and Bethany Lea Stevens in 2018. In addition to her parentsn E.C. and Ruth Evelyn Showalter, she is survived by her loving husband of 49 years, Michael Ray "Mike" Stevens of Troutville; sisters and brother-in-law, Linda (Joe) Sullivan of Haymarket, Va., and Lois Ann Showalter of Monterey, Va.; and good friends, Valarie Rhodes of Portland, Ore., Peggy Lootens of Trouville, and Trudy Trammel Fincastle.
A service honoring Carol's life will be held at 2 p.m. Thursday October 12, 2023 at St. Mark's United Methodist Church, 19 Cedar Ridge Drive, Daleville. A visitation will be held at the church from 12- 2 p.m. before the service. Burial will take place immediately following the service in Daleville Cemetery. Online condolences may be made to the family at www.rader-funeralhome.com.