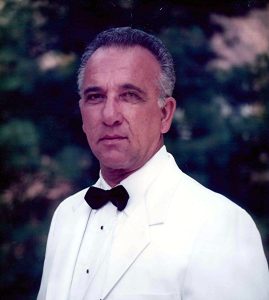 John "Johnny Boy" Tranchese, 88, of Fincastle, passed away Sunday, August 6, 2023 at his home following a long illness.
John was the son of the late Angelo and Carmela Viola Tranchese, born in Brooklyn, New York, November 20, 1934 and lived in Fincastle since 2005. He was a printer for 55 years, owning Sure Shot Print Shop on Long Island for many years. However he was most proud of his work for 40 years of being a lobsterman, owning two 42-foot lobster boats.
John served in The United States Army and was a member of Church of the Transfiguration in Fincastle. He enjoyed working with his hands and was very meticulous when building things.
John is survived by his wife of 23 years, Jackie Tranchese; son, Addison Tranchese of Fincastle; daughter Linda Putney of Long Island, New York; brother, Anthony (Luella) Tranchese of New York; and a sister, Madeleine LaFavi also of New York; and many nieces and nephews.
A service honoring John's life was held at 11 a.m. Thursday, August 17 at Rader Funeral Home, Daleville with the Rev. Fr. Paul Lagco officiating. Burial with full military honors was in Southwest Virginia Veterans Cemetery in Dublin.
In lieu of flowers, memorial contributions may be made to League for Animal Protection, P.O. Box 561, Fincastle, 24090.
Online condolences may be made and service live stream may be found at www.rader-funeralhome.com/tributes/John-Tranchese.